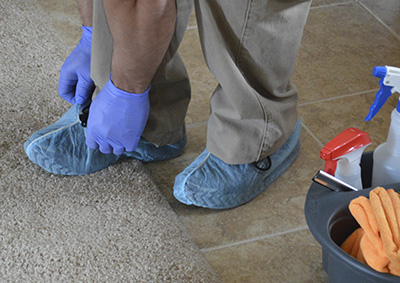 Perhaps, we would consider water damage restoration an easy process if the effects on carpets and the human health were not so tragically huge. These are the main reasons why you must take action right away and any delay would aggravate your surroundings and the health of your family. It is easy to grasp the magnitude of the problem if you consider that the results of soaked carpets are the growth of mold and it is crucial to know that mildew will expand faster when it is formed on dirty rugs. Human health can be seriously damaged by mildew and you may be facing tremendously high expenses if mold is expanded on the floors and walls. It will actually take over your house and, thus, it is imminent to stop it or rather keep it from ever being born.
How to protect carpets from water and mold
The 101 lessons would recommend keeping the rugs away from dangerous areas around the house. Protecting rugs from water damage can be easy if you don't place them in the humid basement, keep them away from potential threats, which would include radiators and water pipes, and rooms with high humidity. Apart from these basic rules, you need to follow three suggestions to avoid mold formation.
1. When you prepare rugs for storage, think well where you can place them. Regardless if you paid a fortune for Persian rugs or small amounts for synthetic ones, they are still your property and investment and must be protected. Besides, if they get wet, you won't know it until it's too late and by this time mold removal will be hard and may have expanded on the rest of the room, too. So, avoid the basement or other rooms with moisture.
2. Carpet cleaning won't only keep the floors clean and healthy but it won't provide the right shelter for mold to grow into. Mildew is reinforced to develop on dirty, stained rugs. Protect your rugs, family and house by frequent and effective rug cleaning.
3. Clean carpets will also mean fresh environments. Air purification will be more effective with complete absence of humidity and, therefore, the house must be ventilated well.